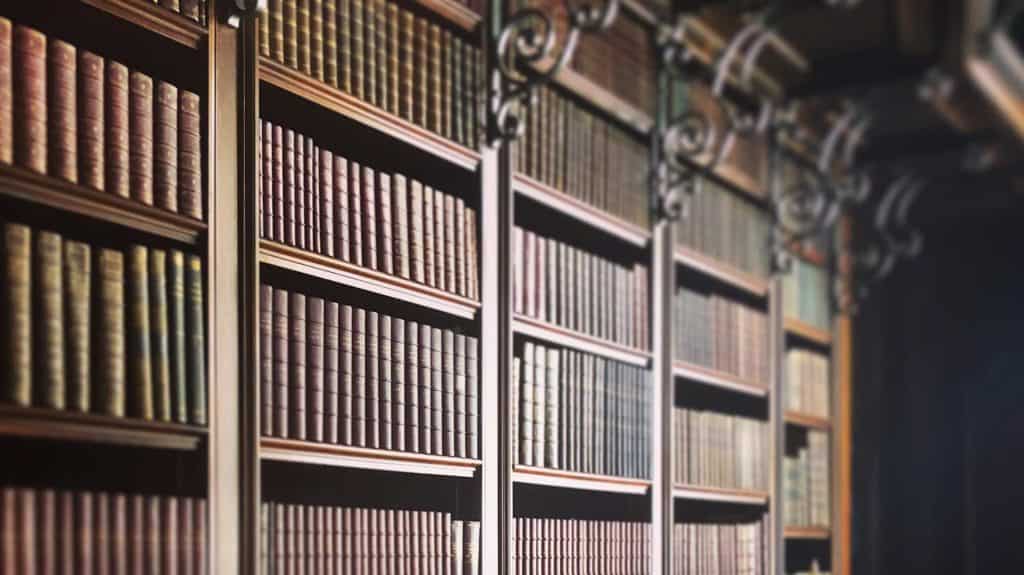 Are Arrest Records Public Information in North Carolina?
The exact laws and regulations regarding the public accessibility of arrest records vary from jurisdiction to jurisdiction. You might be wondering, "Are criminal arrest records public information?" In North Carolina, like in much of the U.S., arrest records are, in fact, public information—though there may be some exceptions. 
Let's take a closer look at the accessibility of these arrest records in North Carolina, the limitations imposed by state law, and the ways in which one might remove or seal an arrest record from the public. 
Table of Contents
Understanding Arrest Records
Before delving into the specifics of North Carolina's regulations, it's crucial to understand what arrest records encompass.
Arrest records, also known as criminal records, are official documents that detail an individual's interactions with law enforcement. These records typically contain information such as:
Full name of the individual
The individual's birth date, gender, race, and any other identifying personal data
Fingerprints
A mugshot
History of criminal offenses and indictments
Past and outstanding warrants and arrest history
Conviction records
Some of this information will be withheld from general public access, such as the individual's social security number and other information that could put the individual at risk if exposed. The sensitive nature of displaying a criminal record is why many people ask us, "Are criminal arrest records public information?"
Are North Carolina Arrest Records Public?
One question we commonly get asked is, "Are arrest records public information?" In general, yes, arrest records in North Carolina are public information. North Carolina Public Records Law, which is found in Chapter 132 of the North Carolina General Statutes, presumes that all public records are open to inspection by any person unless they fall under specific exemptions outlined in the law.
Accessing Arrest Records
In North Carolina, arrest records are generally considered public records and can be accessed by the public. This means that anyone, including members of the media and the general public, can request and obtain arrest records. In most cases, only government personnel such as law enforcement will have comprehensive access to those reports. Other entities are able to access limited versions of these reports for things like employment background checks.
These records are typically maintained by agencies like the FBI, state criminal records offices, and the courts. Obtaining an arrest record can be done in one of several ways:
Visit the clerk of the court's office and use one of the self-service terminals located there to do a statewide search. You can also use one of the computers in the clerk's office for this, though printing fees may apply. 
Obtain a paper copy by going to the clerk of court's office in the county in which the case is filed.
Use the online Portal to search for court records by name, attorney, or case number.
For those looking to perform a background check in North Carolina, the state requires you to use the clerk of court's office for the info, not the online Portal, if not going through a third-party service.
A certified background check can also be requested through the clerk of superior court office at the courthouse in the county in which the arrest or conviction occurred. A Form AOC-CR-314 should be filled out and submitted to the clerk's office (along with the fee of $25) by mail or in person. Keep in mind that an arrest record is not exactly the same as a background check, though arrests and convictions will be included here. 
Though the public will not receive complete access to the details of an arrest record, information such as a list of convictions and the associated sentence and/or fines will be included.
Exemptions
While arrest records are generally considered public information, there are exceptions to this rule. Some records may be exempt from public access, including:
Records of minors: Arrest records of individuals who are under the age of 18 are often subject to more stringent confidentiality rules to protect their privacy.
Sealed or expunged records: Arrest records that have been sealed or expunged by court order may not be accessible to the public.
Ongoing investigations: Law enforcement agencies may withhold certain arrest records if releasing them could compromise an ongoing investigation.
Personal information: Sensitive personal information, such as social security numbers, may be redacted or excluded from public arrest records.
Expunging an Arrest Record
As mentioned above, an expunged conviction will often not appear on an arrest record. Also known as expunction, the eligibility for and process of expungement of a criminal arrest record can be a bit tricky to navigate.
What is Expungement
Expungement is the legal process of erasing or sealing criminal records, making them unavailable to the general public, including potential employers, landlords, and others. In North Carolina, this process is governed by specific laws and regulations designed to provide a second chance to individuals who have demonstrated good behavior and a commitment to rehabilitation.
Eligibility Criteria
To be eligible for expungement in North Carolina, you must meet certain criteria:
First-Time Offenders: Typically, expungement is available to individuals who have been convicted of a first-time, non-violent offense.
Deferred Prosecution: You may also be eligible if you were granted a deferred prosecution, which means that your case was dismissed upon successful completion of probation or other court-ordered requirements.
Juvenile Records: Juvenile offenders may be eligible for expungement after reaching a certain age or meeting other conditions.
Dismissed or Acquitted Cases: If your case was dismissed, or you were acquitted, you may be eligible for expungement.
Waiting Period: North Carolina law requires a waiting period before you can apply for expungement. The length of the waiting period varies depending on the specific circumstances of your case.
The Expungement Process
The details of the expungement process will vary a bit depending on the details of your case, but in general, it follows the following steps:
First, determine whether you meet the eligibility criteria for expungement in North Carolina. Consult with an attorney or use online resources provided by the North Carolina Judicial Branch to assess your situation. Then, you'll need to request a copy of your criminal record from the North Carolina State Bureau of Investigation (SBI) to verify the accuracy of the information. This is essential before proceeding with expungement.
Depending on your specific situation, you will need to complete the appropriate petition for expungement. These forms are available on the North Carolina Courts website, and an experienced expungement attorney can help you be sure you're using the correct form. You'll then file the completed petition with the clerk of the court in the county where your case was heard. You will need to pay a filing fee unless you qualify for a fee waiver.
You may need to serve notice of your petition to various parties, such as the district attorney, law enforcement agencies, and others involved in your case. You may also be required to attend a hearing where a judge will review your petition and consider whether to grant the expungement.
If the judge approves your expungement, you will receive an expungement order, which will specify the records to be expunged and the agencies responsible for carrying out the process. Once you receive the expungement order, you must notify relevant agencies, including the SBI, to ensure the removal of your records.
FAQ: Are Arrest Records Public Information
How long will my arrest record appear on background checks in North Carolina?
Some states impose a "lookback period", typically of seven years, which means you can only view someone's criminal information on a background check if the case or conviction occurred in the past seven years. However, North Carolina does not have a "lookback period", meaning you can view someone's criminal record for as far back as you would like.
Who might check arrest records?
There are a few circumstances that might require someone to look up an arrest record. In many cases, potential employers complete a background check on a candidate which includes a check of their arrest record. Landlords might also check an arrest record before offering a lease to a tenant.
Can you look up someone's criminal record in the US?
Though there are some variations in the specifics of arrest record access from state to state and jurisdiction to jurisdiction, in general arrest records are public accessible in the U.S.
Final Word: Are Arrest Records Public Information?
In North Carolina, arrest records are generally considered public information, and citizens have the right to access them. 
However, there are exceptions and limitations to this rule, primarily to protect the privacy and rights of individuals, especially minors and those whose records have been expunged or sealed. It's essential to be aware of these exceptions and follow the proper procedures when requesting arrest records to ensure compliance with state laws and regulations.
If you feel that you are victim of a wrongful conviction and would like to file an appeal, contact a criminal defense attorney immediately. Or if you have specific questions or concerns about accessing arrest records in North Carolina, it's advisable to consult with legal counsel, like the attorneys at Van Camp, Meacham & Newman. Schedule a free 30-minute initial consultation with us by contacting our firm online, or calling us at  910-295-2525.
---
Disclaimer: The information seen on this website, including the article above, is not legal advice or legal counsel. If you wish to speak to a criminal defense lawyer who serves Raleigh, Fayetteville, Pinehurst, Sanford, and beyond, contact our North Carolina attorneys directly using our online form or by calling  910-295-2525.