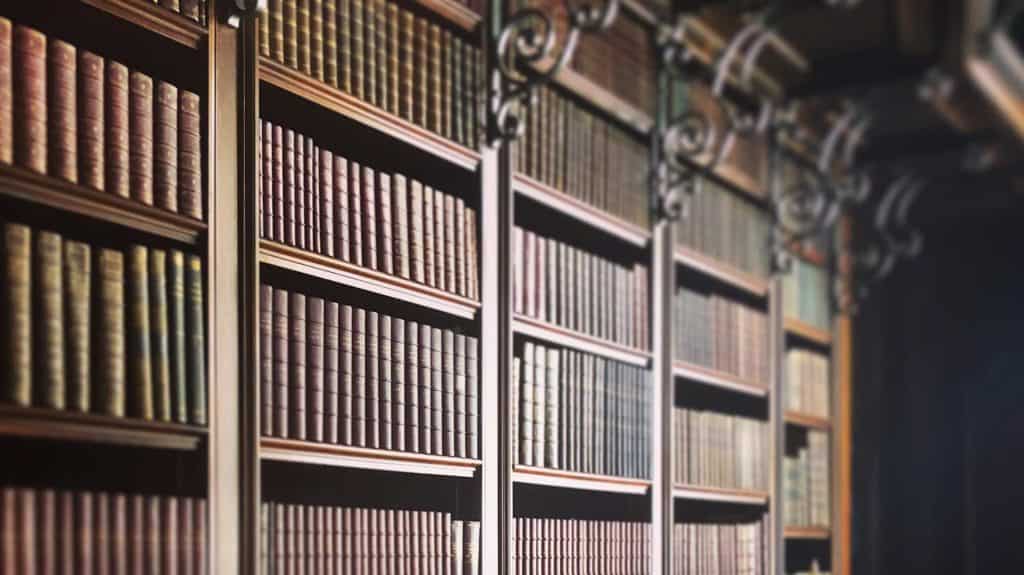 7 Signs Your Marriage is Not Working
All marriages have ups and downs over time, but there can be signs your marriage is not working. When a relationship is healthy, the marriage survives the tough times. But, when the relationship is dysfunctional, even the smallest arguments can be devastating.
How can you tell when your marriage is in serious trouble? Are there signs that your marriage is over? How do you know if you and your spouse are headed for divorce? There are some common signs of a failing marriage.
Our Pinehurst, NC family law attorneys have witnessed firsthand just how destructive and unhealthy some marriages can be. We've witnessed many clients who seek a divorce experience how a marriage that is not working out can negatively affect each spouse, their children, and their family unit as a whole.
What Are the First Signs of Divorce?
We know that nobody walks down the aisle with the intention of one day splitting up their assets in divorce court. However, the fact is that many marriages do not last. If you are concerned about the current state of your marriage and whether or not you and your spouse are prolonging a failing marriage and headed for divorce, we have some of the most common signs your relationship is not working out.
Some of the common signs of a marriage not working and heading for divorce are:
A lack of communication.
A lack of intimacy.
A disregard for one another's feelings.
Feeling disconnected or a lack of interest in connecting.
Infidelity.
Dishonesty and distrust.
Different goals in life.
Why Haven't You Seen the Signs of Divorce Until Now?
There are definite signs that can indicate your marriage is not working. These signs may be right in front of you and yet you don't see them because either you are too busy and distracted, are not looking for the signs, or are in denial.
It is completely normal for people to spend some time going through the motions of each day without notice, then a large fight erupts or something dawns on you that makes you question why you have not seen the signs of your failing marriage until now. If you believe your marriage might be failing, there are steps you can take to try to reconcile with your spouse, improve your marriage, or cope with the reality that your marriage might end.
Can you Fix a Failing Marriage?
The first step in saving your marriage is recognizing problems and taking steps to work together with your spouse to fix them. Van Camp Law Firm specializes in working with couples whose marriages are in serious trouble and who are considering divorce. We've seen couples decide that they want to fight for their marriage and work on their troubles. Also, we've seen couples decide that they would be happier if they divorced.
Sometimes couples can separate and divorce on amicable terms, making the process of a failed marriage easier on them and their family. But, other times couples can become petty, and contentious, and waste a lot of energy avoiding a solution to their failed marriage. There are many areas where a marriage can falter, and how each spouse handles those situations often are the result of the specific circumstances of each relationship.
A failed marriage can be fixed if both partners take responsibility and put in the hard work to stay together. But, if either spouse is not willing to put in the effort to fix a failing marriage, it may be time to contact a local attorney experienced in divorce law.
What Are 7 Signs of a Failing Marriage?
Most marriages do not end in divorce overnight– one day you are happy and honeymooning and the next day you are meeting in a lawyer's office and arguing over custody. It's easy to wonder, what happened on all those days in between that could have helped you and your spouse work out the conflicts in your marriage? What were the warning signs that your marriage was not working out?
Let's look at the most common signs that you and your spouse are ready to call it quits.
Sign #1: Lack of Communication
Everyone has probably heard that open communication is one of the basic foundations of a healthy relationship, and this is absolutely true. Couples who communicate can resolve conflict respectfully. Healthy marriages include the ability to communicate about subjects that may be touchy like money, sex, future plans, children, and relationships with other family members. If you can't address these types of topics, you may not have the level of trust you should have in your relationship.
A lack of communication is one of the biggest signs of an unhappy marriage. An inability to communicate openly can lead to misunderstandings and hurt feelings. When you can't talk, unhealthy arguing (and, not all arguing is unhealthy) ensues where it isn't about solving a problem anymore. This can deteriorate other areas of the relationship such as intimacy and having a connection with your spouse.
If you have noticed a lack of communication between you and your spouse or if you do not communicate about important issues regarding each others' feelings, finances, intimacy, family, or other matters, it might be time to reflect on why you feel neither of you speaks openly about those things.
Sign #2: Disconnect
At a majority of weddings nowadays, you may hear the couple refer to themselves as each other's best friend– decades ago people may have found it strange to call your spouse your "friend," however, healthy relationships have a connection between the partners that can be called an underlying friendship.
Two people whose relationship is healthy are also friends. The partners have an emotional intimacy with one another, while also having the ability to have fun and enjoy spending time with each other. In a dysfunctional marriage, resentment and contempt replace the patience and love the relationship once had and you disconnect from each other. When a relationship is suffering a disconnect, you avoid one another and are happier apart.
If you and your spouse do not feel connected to one another, it may be because of your busy lives. However, if you open communication about the issue of a disconnect, and both spouses are not willing to put in time and effort to rebuild a connection, it's a sign that you might be headed for divorce.
Sign #3: Unwillingness to Compromise
When a marriage has a strong foundation, you are willing to meet in the middle to make a situation work. Compromising is a sign of a healthy relationship where each person is open to working on an issue so that he or she is respectful of the other person's stand. A willingness to meet in the middle on some issues shows that you value both your partner and the relationship. When there is no compromise, in effect, you are demonstrating that you don't respect the other's feelings or opinions. Without respect, the relationship is in big trouble.
Signs that you or your partner are not willing to make compromises are that one of you always gets their own way in moments of conflict, the same person is always apologizing or making amends to the other, or one person uses guilt or other forms of manipulation to coerce the other one into a false sense of compromise. If you are experiencing these issues and do not feel you have the ability to communicate these concerns to your partner, it is a sign that your marriage is in trouble.
Sign #4: Lack of Intimacy
Not only does intimacy refer to sex, but it also includes actions like holding hands, snuggling, hugging, or even just touching while you're talking. Many things can happen over time with aging and health-related issues where sex may not be possible. But, in a healthy relationship, intimacy in other forms that demonstrate affection always exists and is an important aspect of a couple's connection with one another.
If you are in a sexless marriage because you are unattracted to your partner, or don't want to have sex or be intimate, you are more than likely in an unhappy marriage. However, even if you and your partner do have sex, but your relationship lacks other forms of intimacy and affection, there might still be signs of trouble.
It's important to have a balance of sexual intimacy and non-sexual affection that satisfies both partners and that each spouse feels both the desire and attraction necessary in building that intimate connection.
Sign #5: Infidelity
Infidelity encompasses more than having a physical sexual relationship outside of your marriage. It can also include feeling emotionally attached to a person outside of your marriage such that you share intimacy with that person. Sometimes friendships outside of your relationship can overstep boundaries of intimacy that your spouse would be uncomfortable with, and those feelings can replace the emotional intimacy you once had with your spouse.
Furthermore, one spouse might have an entirely physically inappropriate relationship with someone outside of the marriage with whom they are cheating, which leads to other lies and opportunities for dishonesty within the marriage. Whatever the case, a marriage where one partner cheats on the other or where one partner has emotional intimacy with someone outside the marriage is a sign that you may be heading for divorce.
Sign #6 Distrust
Trust is critical in a healthy marriage. Trusting each other is one of the most important elements in your relationship and a necessary element of a lifetime commitment. When trust erodes, the quality of the relationship deteriorates as well. Having trust is important for both people in the marriage. It provides a sense of safety, happiness, and support that is crucial for each spouse in building and maintaining a strong, healthy marriage.
On the other hand, a lack of trust or a breach of trust can be a devastating experience and cause irreversible damage to the relationship. It is possible to build trust again if both of you are willing to work together to restore the trust, but if both partners are not on the same page or if dishonest behavior continues, your marriage is in danger of ending.
Sign #7: Different Life Goals
If you are pursuing goals that are attainable with your partner, this shows the relationship to be on thin ice. If you have plans for the future that is different from and does not include your spouse, this would be a clear sign that you no longer want to be married.
For instance, if you want to live in different locations, one of you wants children and the other does not, you disagree on the ways you spend money and how you spend your free time, one of you wants to travel and the other does not, or any other factor that indicates you are not following the same path in life, it's a sign your marriage is not working.
Contact a Family Law and Divorce Lawyer Today
If your relationship is experiencing any of the above signs, and you are considering a divorce as a result, contact Van Camp Law to speak to one of our experienced divorce attorneys. Our Moore County team of experienced family law and divorce lawyers can walk you through your options if your marriage is failing.
Call us at 910-295-2525 or complete the form below for a consultation with a divorce attorney in Raleigh, Fayetteville, or Pinehurst.
---
Disclaimer: The information seen on this website, including the article above, is not legal advice or legal counsel. If you wish to speak to a divorce lawyer, contact our North Carolina attorneys directly using our online form or by calling 910-295-2525. While our law firm is located in North Carolina, our attorneys have tried cases and work with clients across the country, from Raleigh, Fayetteville, Pinehurst, and Sanford, to Virginia, Illinois, Oregon, and California to Florida. Call our experienced attorneys today.