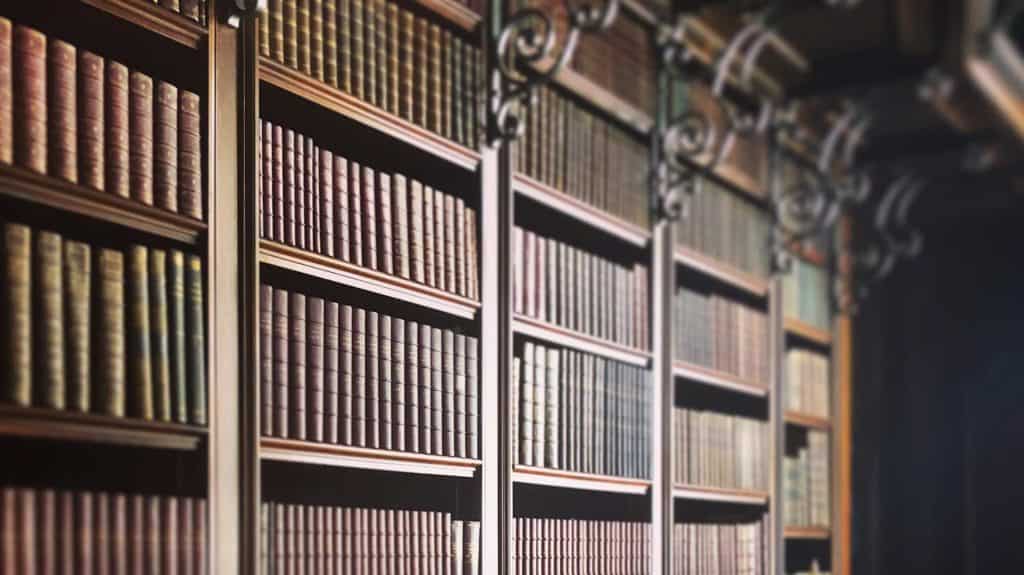 How To Get a Divorce
Many couples deciding to divorce know it will be a complicated—and often lengthy—process but might not know where to start, what exactly to expect, or what life can look like after. For each step of the process, from separation and filing to choosing an attorney and developing a plan, we've created a guide to illuminate the real experience of how to get a divorce in North Carolina. 
Rather than undergoing such a legal undertaking oneself, and regardless of how amicable the divorce proceedings are, it's always best to hire a divorce lawyer to protect your best interest.
Eligibility Requirements for Getting a Divorce
Because divorce often comes with such heightened emotions, baggage, potential fallout, and life changes, there are fairly specific eligibility requirements for divorce in North Carolina. There are also certain events and items that may be used as evidence in a divorce trial that can impact the outcome of your divorce case.
Separation
Couples are required to have been separated and living apart for at least 12 months before they are eligible to legally file for divorce. Those 12 months have to be consecutive as well: If at any point the two parties move back in with each other, the clock starts over again. 
Residency
At least one member of the couple must have lived in North Carolina for at least six months before they are able to file for divorce in the state.
Fault
North Carolina is a no-fault divorce state, which means you are not required to establish fault in order to get a divorce.
Types of Divorce in North Carolina
Expectations for the process of a divorce depend on what kind of divorce it is. While it may seem at first that all of the types of splits are created equal, that's not entirely true.
Absolute Divorce
The most common kind of divorce in North Carolina, an absolute divorce refers to a divorce in which the marriage is legally ended, and all assets and issues are resolved, from property and asset division to child custody and care.
A couple is eligible for absolute divorce if they have been legally separated for a year, or if one of the spouses is diagnosed with incurable insanity. In the case of the latter, an absolute divorce requires the couple to be living apart and separated for three years.
At-Fault and No-Fault Divorce
The most common absolute divorce is the no-fault divorce, in which the marriage is legally dissolved without any need to prove that one spouse is at fault. In these situations, though there may be disagreements in the process of the divorce regarding property division, alimony, etc., it remains true that both spouses agree that no one is to blame for the marriage not working out.  
An at-fault divorce can also be claimed, though it is not necessary to make the divorce valid. These typically happen when there is evidence that one spouse has exhibited behavior that harms the other, such as in cases of abandonment, substance abuse, adultery, and abuse.
Collaborative Divorce
A collaborative divorce is one in which the separation is settled without having to take the case to court. Using the guidance of divorce attorneys, financial advisers, and childcare specialists, the couple uses cordial negotiation to come to a mutually agreeable outcome. 
Uncontested Divorce
An uncontested divorce is a no-fault, absolute divorce in which the process of filing is relatively simple. As long as the eligibility requirements have been fulfilled, one spouse can file a divorce complaint, which is then served to the other spouse. The receiving spouse has 30 days to formally respond, after which a hearing will be scheduled.
Contested Divorce
A contested divorce in North Carolina is one in which either one spouse is opposed to dissolving the marriage and attempts to obstruct the proceedings, or there are contentious disagreements regarding the terms of the divorce that delay or extend the process significantly. These are often draining and costly, and take more time than an uncontested separation.
Divorce from Bed and Board
In North Carolina, one spouse can request what is called a divorce from bed and board, which is a legal separation that, while it won't formally end the marriage, will alter the rights the other spouse has in the marriage.
Someone seeking a separation might be granted a divorce from bed and board in North Carolina if they can prove one of the following:
Abandonment
Maliciously removing the house from the home
Cruel behavior that endangers one party
Excessive use of drugs or alcohol
Adultery
The spouse who is granted the divorce will retain many of their marital rights, while the losing spouse will lose several, including the right to cohabitation, the right to dissent, and the right to administer the spouse's estate.
What is the Difference Between an Annulment and a Divorce?
An annulment is a legal separation that makes the marriage null and void as if it never happened. Because of that, there is little to resolve when it comes to the property and finance division, as neither partner can lay claim to the other's assets. 
In order to have an annulment granted, the couple must believe that the marriage should never have happened and should not count. While there is no time limit in which a marriage must be annulled, it can be difficult to prove grounds for this to a judge. Usually, the court needs to be convinced of one of the following in order to make it valid:
Mental incompetence such as the influence of drugs or alcohol
Bigamy
Underage marriage
One or both spouses concealing important details about themselves or their pasts
Failure to consummate the marriage
How to File for Divorce
The process of filing for divorce varies slightly depending on the circumstances of the separation. For instance, a contested divorce may take significantly longer than an uncontested divorce. 
Typically though, the steps will be similar:
Separation Period
Before you can get a divorce in North Carolina, you first have to make sure you meet the basic requirement of being separated for a minimum of 12 months. That means a full calendar year living apart.
Plus, one of you has to have been a North Carolina resident for at least six months.
Filing a Petition for Dissolution of the Marriage
Once you have met the time requirements, the next step is filing the divorce complaint. 
One spouse will need to file with the Clerk of Court in their home county, though a divorce attorney can do this on behalf of their client if need be. After the complaint is filed, it will be served to the other spouse, sometimes via mail.
Mediation
After the divorce complaint is filed, the parties can enter mediation. This is sometimes done voluntarily and sometimes done by order of the court. 
In mediation, both parties and their attorneys convene with a mediator, in an attempt to resolve any remaining issues such as property division, alimony, and debt, along with any others. Successful mediation can save everyone involved a lot of time and money. If not, a lengthy court battle might follow.
Judge Ruling 
A judge will then hear testimony regarding the final divorce agreement, and come to a decision that they believe is best for all involved.
Often they take the recommendations and previously agreed-upon divisions into account. If an agreement has already been reached in mediation, and the judge finds it reasonable, they will sign the order and the divorce will be finalized.
How Long Does it Take to Get a Divorce in North Carolina?
The length of time it might take to get a divorce in North Carolina depends on the circumstances of the divorce and the cooperation of both parties.
An uncontested divorce can take between 30 and 90 days, while a contested divorce might take six months or longer—though this time does not include the 12-month separation period. For an accurate timeline, you'll need to consult a divorce lawyer so they can assess your situation and provide more accurate legal counsel.
How Much Does it Cost to Get Divorced in North Carolina?
Again, the cost of getting divorced in North Carolina varies. You'll need to speak with a divorce lawyer in order to acquire an accurate cost estimate for your divorce. The Van Camp, Meacham, & Newman family law firm in North Carolina provides free consultations so you can get a better understanding of the divorce process and cost.
The cost to file for divorce is a minimum of $225, plus an additional $30 for serving the papers.
If you decide to hire an experienced divorce attorney, their rate will likely depend on the type of divorce and the attorney's specific approach.
When dealing with uncontested divorces, many lawyers will use a flat rate. This is because the process is generally straightforward, and they have a general idea of the time and workload the case will entail.
For more complex cases, an hourly rate is more common. Oftentimes a portion of the fee will be due upfront, with the rest paid later.
How to Choose a Divorce Attorney 
When learning about how to get a divorce, you should also choose a divorce attorney in North Carolina carefully. Do research to be sure the attorney is experienced in cases similar to yours. 
At Van Camp, Meacham & Newman, we offer free initial consultations so you can ask any questions before you make a decision that can have a major impact on this new chapter of life.
No matter who you choose, be sure to keep the following questions on hand when interviewing potential attorneys:
How long have you been practicing family law?
Which bar association sections do you belong to?
Are you a specialist in family law?
Are you a member of the American Bar Association's Family Law Section?
Are you a Fellow of the American Academy of Matrimonial Lawyers?
Have you published any work on family law in recent years?
Are you on any local or statewide boards?
Are you a certified mediator?
It's also a good idea to ask for details regarding how they will be compensated so that there are no surprises later.
Call Our Divorce Attorneys in North Carolina
If you're looking for more information on how to get a divorce, or are ready to speak with a divorce attorney in Raleigh or the surrounding area, Van Camp, Meacham & Newman can help.
Schedule a consultation with our divorce lawyers by contacting our firm online, or calling us locally at (910) 295-2525.
Disclaimer: The articles seen on this website, including the information above, are not considered legal advice or legal counsel. If you wish to speak to an eminent domain lawyer that serves Raleigh, Fayetteville, Pinehurst, Sanford, and beyond, contact our North Carolina attorneys directly.