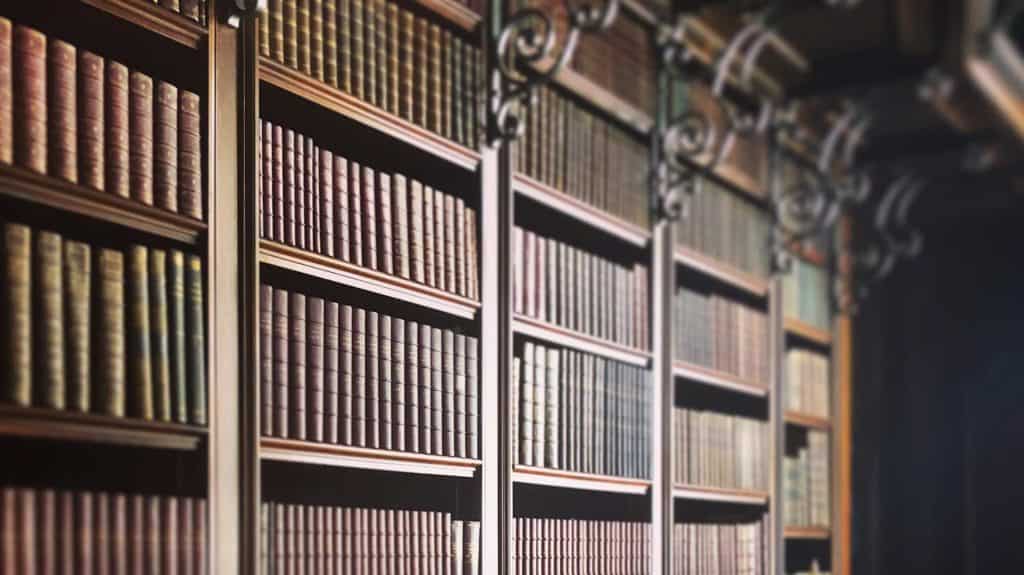 What is Eminent Domain? 
What is eminent domain? You may have heard the term thrown around in conversation before, but what is eminent domain law, and how might it affect you? That depends on where you live, what you own, and what you're looking for. 
To better understand exactly what a case of eminent domain entails, the eminent domain attorneys at Van Camp, Meacham & Newman are here to answer all of your questions, and to advocate for you if you are on the receiving end of a condemnation notice. Know your rights. Speak to an eminent domain lawyer in North Carolina.
Table of Contents
What is Eminent Domain Law?
What is eminent domain? In the simplest terms, eminent domain law is the right of the government and associated agencies to claim ownership of private property as long as they can prove that the property is needed for public use.
If the agency can prove that the land is needed for one of the following, they can claim eminent domain, as long as they fairly compensate the owner:
Transportation
Infrastructure
Water supply
Irrigation projects
Public buildings
Public parks
Environmental protection
Conservation efforts
Historical preservation
Military readiness
In other words, if a property or the land it is on is needed to build a road, school, public utility center, railroad, or other similar structure, eminent domain may be claimed.
Who Grants Eminent Domain to North Carolina Government?
Both the federal and state governments in North Carolina are given the power of eminent domain by-laws and legislation. According to the Fifth Amendment of the Constitution, this power can only be used when the property is vital to for "public use", and the government must pay the owners fair compensation for their property before they can seize it. 
On a state level, the North Carolina Constitution permits the use of eminent domain claims through NC General Statutes 40A & 136.
Shifts on a larger scale in the understanding of eminent domain have had an effect in North Carolina as well. For instance, the case of Kelo v. New London in 2006 ended with a controversial ruling that expanded the understanding of "public use", allowing it to include private economic development.
Soon after, though, North Carolina rebuked this with the passage of HB 1965. This bill repealed all laws that allowed local or private claims of eminent domain. In other words, a government cannot use its power to claim private property just because they believe it might be replaced by a business or service that will improve the overall economy.
Who Can Take Property by Claiming Eminent Domain?
In North Carolina and in all other U.S. states, federal, state, and local governments and associated agencies can all seize homes under eminent domain law.
Often, the agency doing the claiming is the North Carolina Department of Transportation, or NCDOT, which can take land for use in projects such as roads or bridges. In North Carolina, the NCDOT is responsible for most eminent domain cases.
How Does the Process of an Eminent Domain Claim Work?
When a claim is made for eminent domain in North Carolina, a few things will signify the start of the process.
First, the agency will announce the project and its location. As the landowner, you will usually be contacted soon after this happens.
Then, an inspector appointed by the government will come out to the property to appraise it. Using their recommendation, they will send the landowner a "fair" offer for the property.
At this point, the landowner can either accept or reject that offer.
It's important to note that even if the landowner rejects the offer, the government can still take possession of the land. If the owner of the private property doesn't accept the money, it can be placed into an escrow account, and can be claimed when the settlement has ended.
If challenged, the eminent domain claim and the amount promised will be reviewed by a commission, who will either confirm the original amount or alter it. If the landowner does not agree with this settlement, they can then take the case to court.
It may not be comforting to hear but it is worth noting that in many cases, eminent domain cannot be reversed or invalidated. More often, a contested offer results in a more sizable settlement for the homeowner, not a complete overturning of the new ownership.
How Much Time Do You Have to Challenge Eminent Domain in North Carolina?
If you receive a notice that your property is being seized under a claim of eminent domain, you have between 120 days and a year to respond or challenge it, depending on the specific case. If you do not respond in that time period, you will lose your right to negotiate for more compensation.
You will need to file an Answer with the court clearly stating that you do not accept the amount offered, and request a trial.
An experienced eminent domain attorney can help you formulate a letter and send it to the correct department in the necessary amount of time, so you can challenge the amount effectively.
What Is Eminent Domain Legal Representation? 
Receiving notice that their property is being claimed by a government agency can be shocking and overwhelming, and challenging that claim can be even more so. An eminent domain attorney works to advocate for those homeowners fighting the amount being offered for their property, so that they won't be taken advantage of.
Again, in nearly every case of eminent domain, the property will be taken by the agency. However, an eminent domain attorney can make this hard truth just a little less painful by helping the homeowner challenge often-insulting first offers.
These attorneys gather evidence and sort through piles of complex documents, research, engage experts, offer guidance, and more to create and present a strong case. These experts are experienced in the common pitfalls and traps that those who are not in the legal field may not know to look for, and often can deliver a favorable outcome more quickly. They can also:
Work with independent appraisers to fairly appraise the property value.
Negotiate for both the cost of the land as well as the amount that it will affect property value.
Gathering evidence and testimonies to strengthen your case.
Given the fact that owners who are being affected by eminent domain are entitled to get their legal costs paid in full by the government, it's recommended that those in this position recruit professional help for the best outcome possible.
What Is Eminent Domain with a Mortgage?
If there is a mortgage involved, things get just a little more complicated. While there are slight variations depending on the exact stipulations of your mortgage and whether the party taking the property is a government or private agency, in most cases, the lender and the owner will have a claim to the compensation offered for the property.
Once the initial compensation is decided upon, it will be deposited with the local county Clerk of Court. If the amount has been accepted, it will then be left to the mortgage company and the landowner to negotiate the division of this compensation.
The agency taking the property is also required to alert the home or landowner, the lender, and the tenant of the proceedings.
Will the Government Pay for the Moving Costs?
In addition to the compensation for the property, homeowners may be entitled to
compensation for moving costs. This may vary depending on whether the property is residential or commercial, but an eminent domain attorney can help determine whether or not these costs will be reimbursed.
Can Compensation Include Potential Earnings or Value?
Yes, when challenging an amount offered by the public agency taking a property, an owner is entitled to compensation for both the current and future uses of the property—though the burden of proof for that future value falls on the owner and their attorneys.
Eminent domain attorneys can work with clients, property appraisers, and economic experts to determine if the land will be used to its highest and best use, increasing its value and therefore the potential payment for the property.
There is one important caveat here, though: an owner cannot invent unrealistic future uses of the space to claim future value.
Schedule a Consultation with an Eminent Domain Attorney in Raleigh
Have you received notice that your home or business is being claimed by a government agency? Or just want to brush up on your rights as a homeowner in Raleigh and the surrounding areas of North Carolina? An eminent domain attorney has your answers.
At Van Camp, Meacham & Newman law firm, we offer free legal consultations with our experts, with no obligation.
Schedule a consultation with us by contacting our firm online, or calling us locally at (910) 295-2525.
Disclaimer: The information seen on this website, including the article above, is not legal advice or legal counsel. If you wish to speak to an eminent domain lawyer that serves Raleigh, Fayetteville, Pinehurst, Sanford, and beyond, contact our North Carolina attorneys directly using our online form or by calling 910-295-2525.