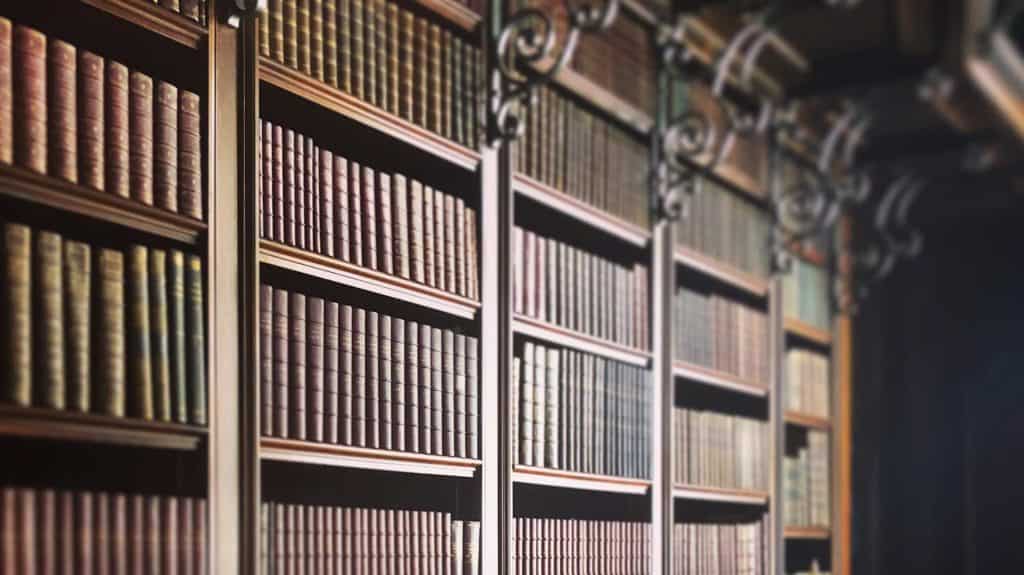 Can You Sue for Emergency Room Misdiagnosis?
Medical professionals work each and every day to bring us the best care possible, but unfortunately, they don't always get it right. When that happens, such as in the case of an emergency room misdiagnosis, you may be able to sue for economic and non-economic damages incurred by the mistake on their part.
It may just be a small consolation in the larger picture of pain and suffering caused by medical misdiagnosis, but the medical malpractice attorneys at Van Camp, Meacham & Newman PLLC work tirelessly to advocate for justice for those who have been victims in these cases.
Table of Contents
What is a Medical Misdiagnosis?
Medical misdiagnosis refers to a situation in which a medical professional issues an incorrect diagnosis. As a result of this, pre-existing conditions may worsen, and in some cases, new issues may even arise.
This can be extremely dangerous, and lead to issues such as delayed treatment time, delayed recovery, incorrect treatment, additional costs, anxiety, and in some cases, even death. If you are a victim of an emergency room misdiagnosis, contact a medical malpractice attorney. A lawyer can assess the misdiagnosis and determine whether you have grounds for a medical malpractice case.
Emergency Room Misdiagnosis Facts
Reports from the National Library of Medicine show that emergency room misdiagnosis happens in about 1 in 18 emergency patients receiving an incorrect diagnosis. Of those patients, 1 in 50 suffered an adverse event, and 1 in 350 suffered permanent disability or death. These rates are comparable to those seen in primary care and hospital inpatient care.
Out of 130 million emergency department visits per year in the United States, 7.4 million (5.7%) patients are misdiagnosed.

Diagnostic Errors in the Emergency Department: A Systematic Review [source]
Of these emergency room misdiagnoses, there are five conditions that account for 39 percent of serious misdiagnosis-related harms:
Stroke
Myocardial infarction
Aortic aneurysm/dissection
Spinal cord compression/injury
Venous thromboembolism
Stroke, the top serious harm-producing disease, is missed an estimated 17% of the time. 
Common Types of Medical Misdiagnosis
Not all misdiagnosis scenarios are alike. There are, however, three types of misdiagnosis that our medical malpractice lawyers in Pinehurst see more often than others.
Delayed Diagnosis in an Emergency Room
A delayed diagnosis in an emergency room could be grounds for legal action if it meets two basic criteria.
First, the condition or ailment could be reasonably diagnosed in a more timely manner. For instance, if a patient has an extremely rare condition that most doctors in the US would not immediately test for, it might be argued that it would have been unreasonable for a medical professional to diagnose such an ailment quickly. However, if the patient has a history that points to a particular condition and that condition falls into the realm of realistic possibility by common sense, you may be able to argue that it should have been more quickly diagnosed.
Second, the delayed diagnosis led to additional suffering by the patient that could have otherwise been avoided.
Failure to Diagnose Life-Threatening Issues in a Timely Manner
If a medical professional ignores or doesn't give adequate attention to a patient's symptoms or complaints, and as a result a life-threatening medical issue is missed or incorrectly diagnosed, the results can extend the patient's suffering unnecessarily. 
At worst, they can allow the disease to progress more quickly, and hasten death that could have been postponed, robbing the patient and the family of valuable time. 
Misreading Medical Tests or Other Diagnostics
In some cases, misreading medical tests or failure to order some that any other practitioner may reasonably have ordered may be enough reason to take legal action.
The problem here may be two-fold: The medical professional may have failed to order the correct tests, as mentioned above, but they might also falsely interpret the diagnostics they do run. This can lead to misdiagnosis, expensive and unhelpful treatments, and time wasted when it comes to finding the actual problem.
How to Prove Emergency Misdiagnosis Legally
Emergency room misdiagnosis may be grounds to file a medical malpractice suit, but the process can be complex and time-consuming. A medical malpractice attorney will be able to take on the tasks of filing your suit, building your case, collecting evidence, and advocating for you in court if need be. That way, you can focus your energy on healing, both physically and emotionally.
When building an emergency room misdiagnosis legally, your lawyer will look to present evidence for the following.
An Established Doctor-and-Patient Relationship
First, your lawyer will work to prove that a relationship was established between the doctor and patient. This means the doctor was responsible for the care of the patient, and their decisions directly influence treatment.
Failure to Adhere to the Standard of Care
Whether it be due to misreading medical diagnostic tests, significant and damaging delays in diagnosis, or failure to diagnose a life-threatening condition in a timely manner, it needs to be proven that a medical provider failed to adhere to a reasonable and responsible standard of care.
That the Failure Negatively Affected the Patient
A medical malpractice lawyer will then compile evidence to prove that this emergency room misdiagnosis or malpractice negatively impacted the patient.
This might mean the worsening of the health condition, increased medical bills, stress and anxiety, and any other burdens brought on by the misdiagnosis.
A Second Opinion from Another Doctor
Often, lawyers in a medical malpractice case will look for a second opinion from another doctor to support the argument that you were the victim of emergency room misdiagnosis.
How Do You Calculate the Settlement in an Emergency Room Misdiagnosis Case
Calculating the total damages you may seek from an emergency misdiagnosis requires careful examination of every aspect of the case. When one of our free consultation lawyers meets with you for the first time, they may be able to give you an overview of the economic and non-economic damages you may be entitled to.
Economic damages might include:
Current and future medical bills
Wages lost at work
Reduced earning capacity
Emergency transportation costs
Prescription drug cost
Cost of medical devices
Non-economic damages might include:
Pain and suffering
Emotional anguish
Loss of enjoyment of life
Loss of consortium
Get an Emergency Room Misdiagnosis Lawsuit Evaluation
Emergency room misdiagnosis can have life-altering consequences for the patients themselves, as well as their families. If you're dealing with the fallout of an emergency room misdiagnosis, an experienced and qualified attorney can take on the task of filing, collecting evidence, and advocating for you
At Van Camp, Meacham & Newman, our medical malpractice attorneys are available for a free 30-minute initial session. Here, those looking to file an emergency room misdiagnosis suit can ask any and all questions they may have and get advice on what kind of case to file, how to do so, and what damages they may be able to claim. Still not sure what medical malpractice is? Want to learn more about medical malpractice? Or are you ready to file a medical malpractice lawsuit?
Schedule a free 30-minute initial consultation with us by contacting our firm online, or calling us at 910-295-2525.
---
Disclaimer: The information seen on this website, including the article above, is not legal advice or legal counsel. If you wish to speak to a medical malpractice lawyer in Raleigh, Fayetteville, Pinehurst, Sanford, and beyond, contact our North Carolina malpractice attorneys directly using our online form or by calling 910-295-2525.